A cool and easy glitch at the Wild West mission from TimeSplitters 2.
Walk to the first wooden rail holder.
Walk slowly off the ledge towards the rail holder (you see it in the video)
If done correctly, you will now be inside the wall and you will be able to walk out of the level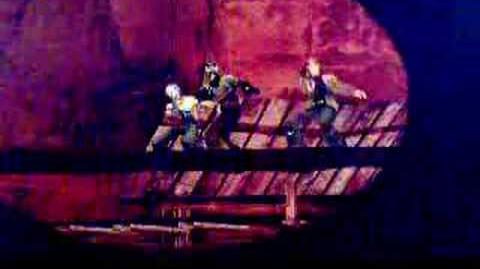 Ad blocker interference detected!
Wikia is a free-to-use site that makes money from advertising. We have a modified experience for viewers using ad blockers

Wikia is not accessible if you've made further modifications. Remove the custom ad blocker rule(s) and the page will load as expected.