I was been playing TimeSplitters Future Perfect for one year now....Tell you what, TSFP rocks!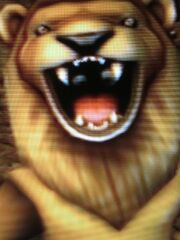 By the way, I love to play Leo, he's awesome. His best friends is Candi Skyler, Corporal Hart, Sister Faith, Warrant Officer Keely, Nurse Gulag, Viola, Amy Chen, Private Jones, Angel Forge, Anya, Bear, Mischief, Riot Officer, Brother Bartholomew, Monkey, Elite Henchwoman, INSETICK SD/12, Neophyte Constance, Tommy Jenkins, INSETICK SK/10 and Prison Officer. Since Janurary 18, he was killed by Goddard at Mars Prison (Goddard hates Lions.) So, then he is alive again, he was been revived from White Wolf aka Arctic Wolf. His mother, Lieutenant Black is very happy that Leo is still safe and sound...Good news, Leo won't get killed again. Have a nice life, Goddard.
"White Wolf is amazing, when good people dies and White Wolf can revive them." - Leo Krupps-Black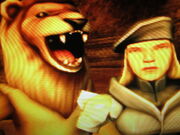 (Pardon my english but I'm getting better someday.)
By the way, Leo's story is my idea.
Ad blocker interference detected!
Wikia is a free-to-use site that makes money from advertising. We have a modified experience for viewers using ad blockers

Wikia is not accessible if you've made further modifications. Remove the custom ad blocker rule(s) and the page will load as expected.