This section involves Duck hunting. In Flock Around the Dock you play as Mr. Big and must shoot as many Duckman Drakes as possible. In Dock Duck Shoot Mr. Big also faces rival duck hunters Red Alien and Green Alien who are on a different team to the Duckman Drakes. In Crispy Duck, Mr. Big must protect Duckman Drake from Chinese Chef and Chinese Waiter. If the duck dies its game over.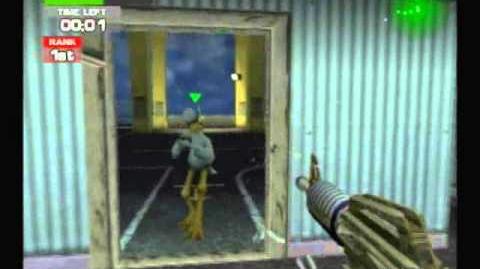 Ad blocker interference detected!
Wikia is a free-to-use site that makes money from advertising. We have a modified experience for viewers using ad blockers

Wikia is not accessible if you've made further modifications. Remove the custom ad blocker rule(s) and the page will load as expected.