This section involves shooting heads off Zombies. In Behead the Undead you play as Detective Harry Tipper and must shoot 50 heads off the Zombies in 2 minutes. In Putrid Punchout Harry Tipper discards his Shotgun and must use his fists to punch off 30 heads in a minute. In Dusk of the Dead, Harry Tipper must survive as long as possible and score as many points as he can before he gets killed by the Zombies.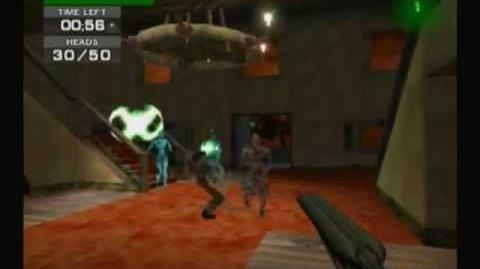 Ad blocker interference detected!
Wikia is a free-to-use site that makes money from advertising. We have a modified experience for viewers using ad blockers

Wikia is not accessible if you've made further modifications. Remove the custom ad blocker rule(s) and the page will load as expected.